Last week, Meister tweeted the following question:
question: Do interspecific hybrids (e.g. Catimor) create conflict for "100% Arabica" roasters? #varieties

The thought of people claiming "100% Arabica" brought to mind the "100% Italian" T-shirts they sell on Mulberry street: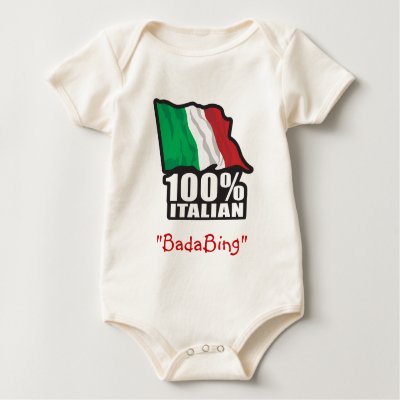 I think there are problems selling a product based on a purity claim (100%) and a species description (Arabica) because nothing is quite that simple.  That's not to say it's not important- the 100% Arabica claim comes from a time when most roasters were "cutting" their coffee with as much Robusta as they could without being objectionable, in a time when price competitiveness was a race to the bottom in terms of price.
I see the 100% Arabica declaration as a statement of pride and commitment, not a claim that should be challenged legalistically; just like I would be hesitant to challenge the mother of the little baby in the t-shirt above (are you REALLY Italian?  Is Sicilian Italian?  etc.)   I think what the 100% Arabica folks are trying to say is "we don't use robusta" which is a more easily defensible claim, but which markets less easily (it's a negative statement, for one)
But it's fun to consider this idea from a legalistic standpoint.  Here's what I see as the arguments:
For "100% Arabica":
-draws attention to the very real differences between two coffee species
-helps differentiate roasters who focus on Arabica instead of price-cutting with Robusta
Against "100% Arabica":
-Catimor (a common coffee variety) has some Robusta genes in it
-one of the genetic parents of the Arabica species is Canephora (Robusta), so all Arabica has robusta parents anyhow.
I dunno.  I guess I don't see this as a profound problem for specialty roasters, since the only ones I regularly see making a strong claim about Arabica are commercial roasters like 8 O'clock, etc.
-Peter G.